Today is Knut's Day, January 13, where many Swedes celebrate julgransplundring ('Christmas tree plundering'), stripping the tree of its ornaments and throwing it out of the window. As that's not very nice to the environment, most people take it to a recycling center these days.
We have gone to a few Christmas plundering events. Lots of food and songs and dancing around the tree.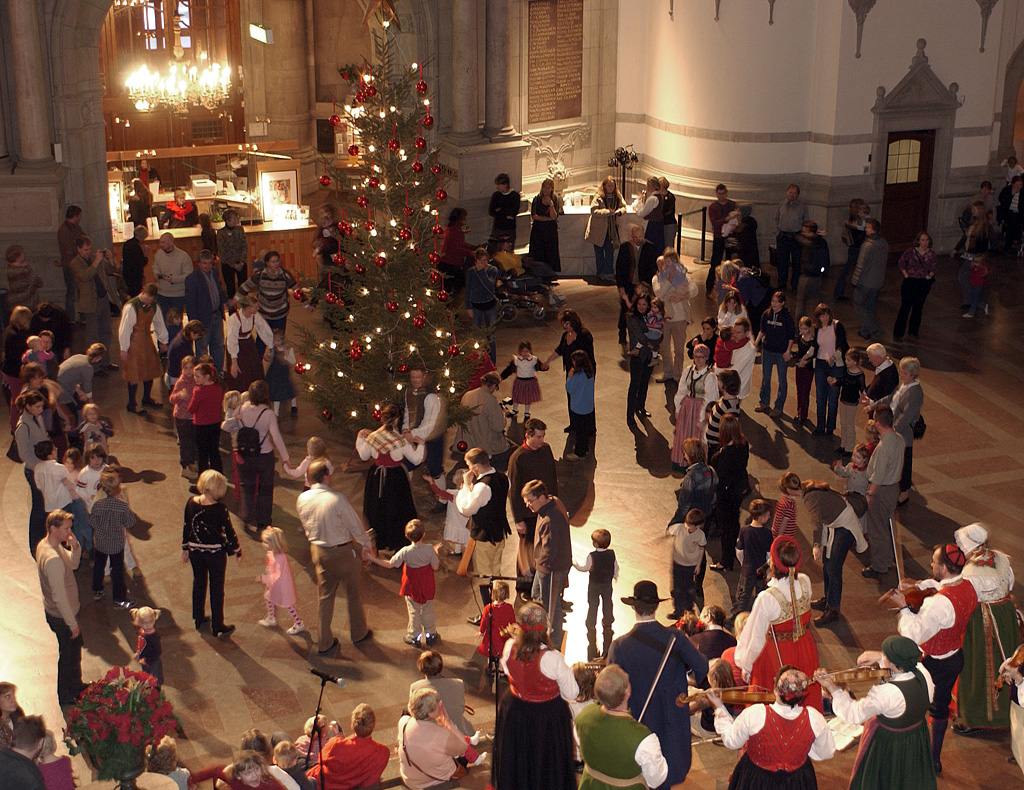 Also, I have to admit that when we lived by a forest, I threw the Christmas tree off the balcony ever year from the second story window. These days, we have a silver plastic tree, so no mess to clean and we just keep it in the storage room.