With all the government news lately, I'm starting to feel that we might be losing focus on what's happening in other fields. On CNN today, there was a list of stories all having to do with governmental issues, except for one buried right in the middle. Do they expect us to glance over this, because it's the only one that really caught my eye.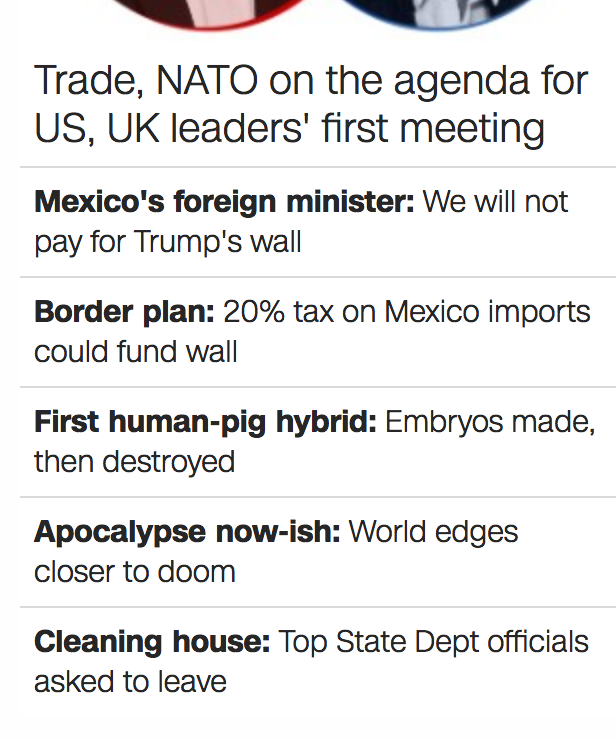 You see it too, right?
After reading the article, I understand that it's about growing specific human organs in pigs for organ transplant and not, as this avid Doctor Who viewer originally thought, a race of pig slaves. That was a relief. I wasn't ready for a Dalek invasion right now.